After a lot of trial and error, I have discovered that the Speedy Spares supplied Relay for the automatic disconnecting overdrive arrangement, as fitted to most post 1965ish Rootes vehicles with Overdrive, comes with incorrect instructions.
If you are wiring an Overdrive into your van, and have the two direction momentary switch as fitted to Rootes vehicles - then you need to wire the relay in this way: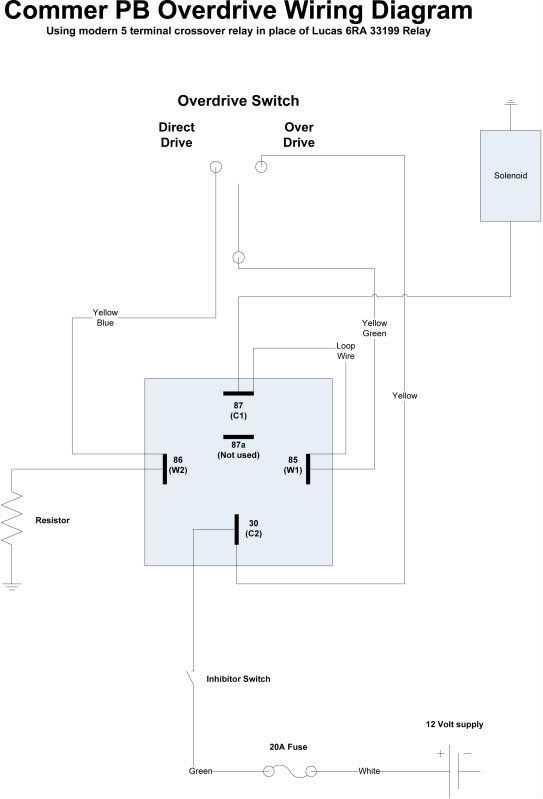 Note: There needs to be a loop wire between terminals 85 and 87. Also, from terminal 86, apart from the Yellow and Green wire coming from the Direct Drive side of the switch, there needs to be a wire to an earth with a resistor in it. If there isn't a resistor there, it will be shorting the circuit out, and possibly blow the fuse. I used a warning light as a resistor temporarily until I purchase a suitable one.
There is no wire fitted to terminal 87a.
Cheers
Andy